Virgin Media just keep on increasing their lowest tier of broadband, at least in this area. This time last year, we have 20Mbps, which was boosted to 50Mbps, and has just been bosted again to 75Mbps.
My LAN only runs at 100Mbps!
I'm a panelist for broadband speed monitoring, and I quite like the profile of the download and upload speeds over the last 12 months: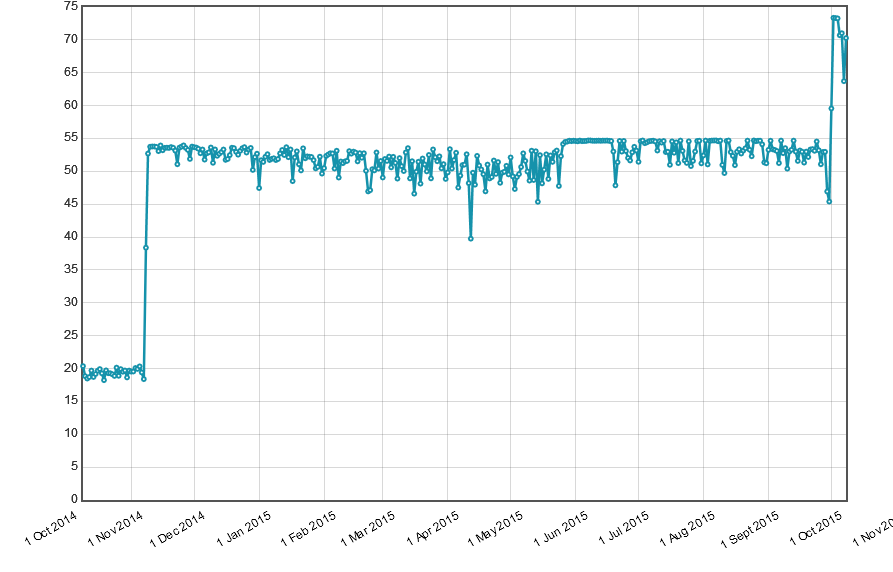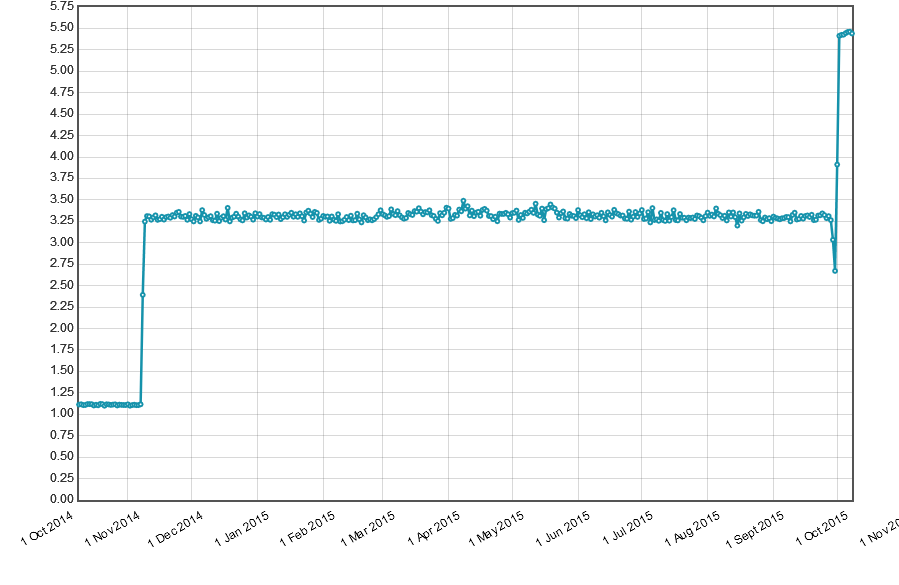 There's clearly a bit of instability / variation in the download speeds, as one would expect, which is a shame as it masks the steps up a bit. Still, I like it.